Have you ever wondered what things look like outside from our offices? If so, then you're in luck! We recently put a camera up on the roof as a weather camera. It's on our weather radio page (http://rollernet.us/wxradio) and updates every minute. You'll need to reload the page though since it isn't auto-refreshing quite yet.
The mountains in the distance on the right that are unfortunately partially blocked by the trees across the street are Mt. Rose and Slide Mountain, home of the Mt. Rose Ski Tahoe resort. The camera is facing slightly southwest. The image below is hotlinked to the updating image as well.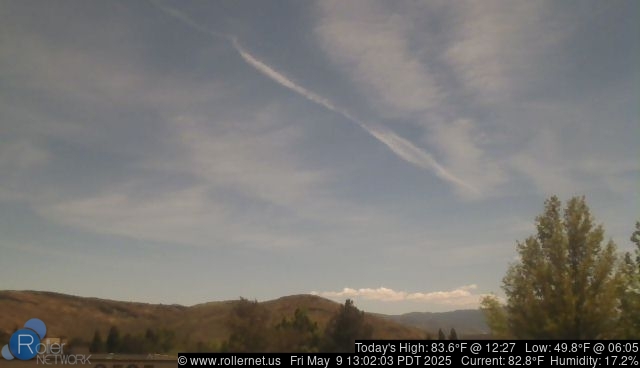 We'll probably do some other fun stuff with it later such as a live stream option, auto-updating snapshot, archives, and possibly more cameras as time permits. We are currently uploading the image to Weather Underground every minute. For now we have the basic snapshot and it's a start.